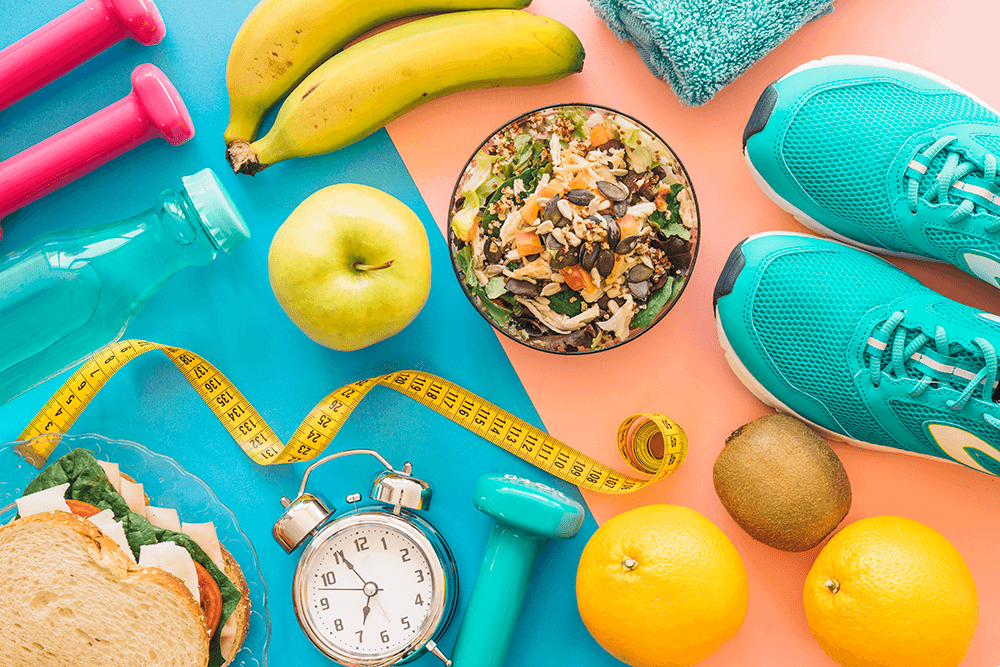 Aim to set yourself mini goals each week (think of it more as a tick list) you are much more likely to achieve something if you have it written down. Don't get down on yourself if you don't achieve all of them as achieving any mini victories is a step in the right direction and should be seen as a 'win' rather than getting down on yourself for the ones you didn't manage.
At the end of the week try to evaluate your week in its entirety considering the good and the bad looking at what has gone well and what you would like to  improve next week, this will help you with your future goal setting.
Planning is key
try to plan your nutrition and exercise for the week, you will find it easier to stick to and will help keep you on tack. Allow a little flexibility though as the best laid plans don't always work out so have a back up for the unforeseen every now and then to stop any meal skipping or grabbing a junk food snack as an alternative.
Food prep will be your best friend!
Take time to plan your meals and then set a side time to bulk prepare meals that you can freeze, this will mean that even on busy days that you can stay on track with a healthy meal.
Mini wins
Always take time to celebrate all of your mini wins, it will help to keep you feeling positive and appreciate all of the things you are doing well (it could be avoiding the cake table at work or achieving your full water intake)